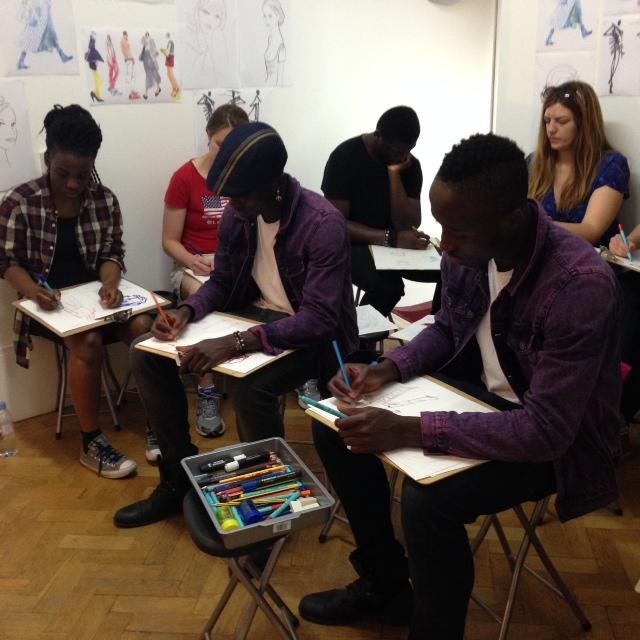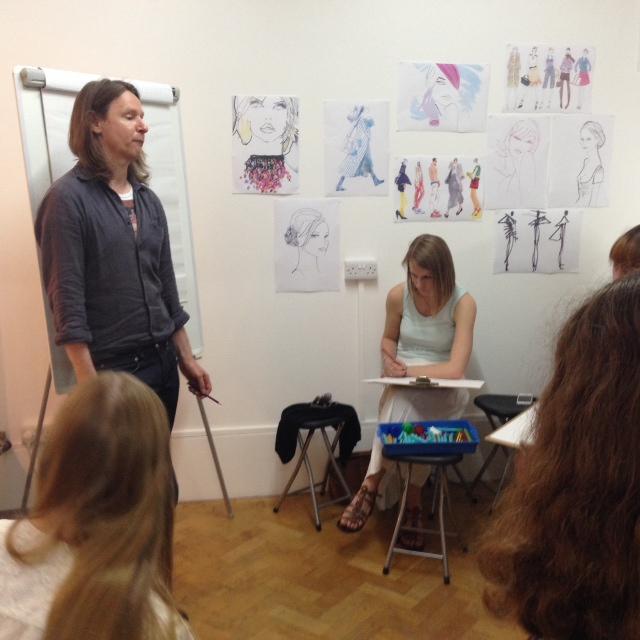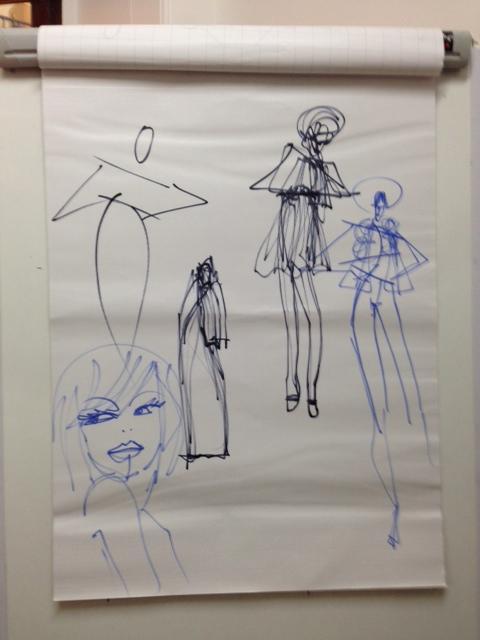 As part of the Regent Street summer festival which was fashion themed, the V&A had a pop up store and had a fashion illustration class. Whilst helping out I was able to join one of the classes and I found it extremely useful.
TASK 1:
The first task was to draw Stuart with one continuous line with your right hand/ the hand you write with. Then to do the same thing with the hand you don't write with and then to do a continuous  line drawing of him without looking at the paper (the drawing in blue marker), this was my favourite exercise because I felt free to draw, I wasn't worried about mistakes, It felt great, I recommend everyone to try it.
The next task on the right was that we had to draw Stuarts silhouette and then had to fill in the detail after.
TASK 2:
Stuart showed us how he draws figures quickly and then adds clothes to them, he also showed us shapes he does to show movement. I didn't draw all of them but this is the basic one.
TASK 3:
This is what Stuart learnt at fashion college about proportion and insists on showing everyone this one. It allows you to get the basic body frame. Mines not to accurate, I was in a rush!
TASK 4:
He them showed us the basic faces he makes and how he draws these, this was a quick attempt from me.
Stuart's silhouette of me, I was a model for a while and loved the quick illustration he produced
I love this^